PARO COMMUNITY GUIDES - UK
As we approach our 2nd birthday at PARO we're reflecting on what's most important to us, and that's community. We launched with 8 brands, and we're so proud of the community of more than 50 brands now on PARO, all of whom challenge the status quo in the fashion industry by making environmental and social sustainability their priority. When we scout new brands we look for an aesthetic we like, an ethos and mission we share, and, good people that will make our community a better place to be. Spread across the UK, Europe, South Africa and Thailand, who better to give us the insiders view on the communities they live and work in and the small, independent and sustainable places we should visit if we're in town! First up, a tour of the UK, with a solid coverage of East London local spots, Bristolian refreshments and natural beauty in South Wales.
South Wales, UK

What makes your local community special?
We have a small but very talented local community of creative friends who decided to return back to Wales to carry on their craft.
This is a mixture of old friends and people who decided to settle here from all over the world that have found a particular kind of welcome in Wales.
If we visit, where should we go?
You will find some of the most beautiful natural scenery in this part of the world:
Hidden beach at Sully

Garth Mountain

Machan Mountain

Draethen River

Sker Beach

Morfa Beach

And after a day exploring, go to

Madhavs Vegan Indian

in Riverside.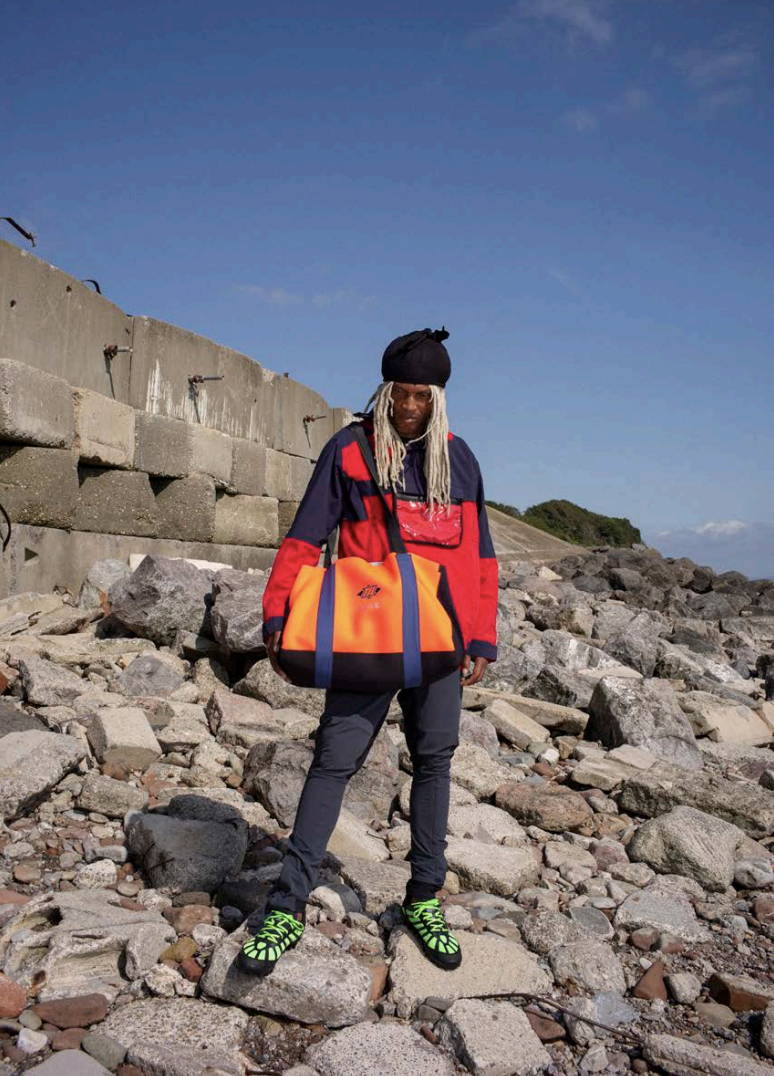 MAKE campaign imagery, shot on the Sully coastline.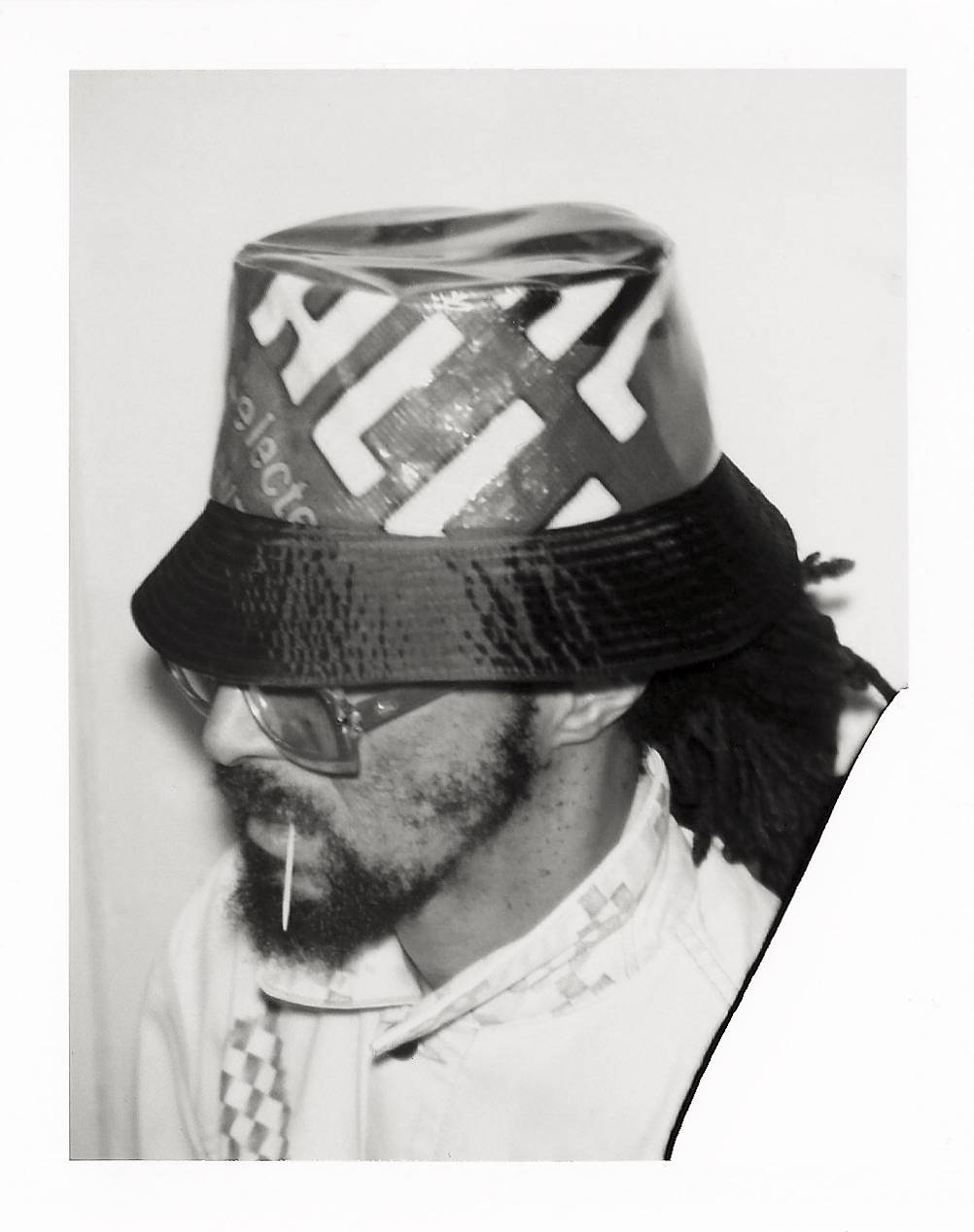 Harris Elliott, founder of Le Tings.
Stratford, London, England
What makes your local community special?
My neighbours and local people that connect genuinely look out for each other, when people stop to talk they got smiles and heart in their eyes. So really happy where I live, I grew up in the area and it has changed a lot, but the gentrification hasn't killed the original vibes.

If we visit, where should we go?
When peeps come to my part of South London theres a bunch of small businesses that vouch for each other, my favourite -
Marvellous Greens and Beans - all locally grown and sourced by and for the locals, they are a badass green grocer but their homemade cookies are siiiiiiiick too.
Bristol, UK.

What makes your local community special?
The diversity of cultures
If we visit, where should we go?
Bristol Loaf on Church road is an amazing local bakery and coffee shop. You can also help support a local artist on Lancaster street who has just set up a little coffee shop in his garage to make some extra cash - great for him and for us!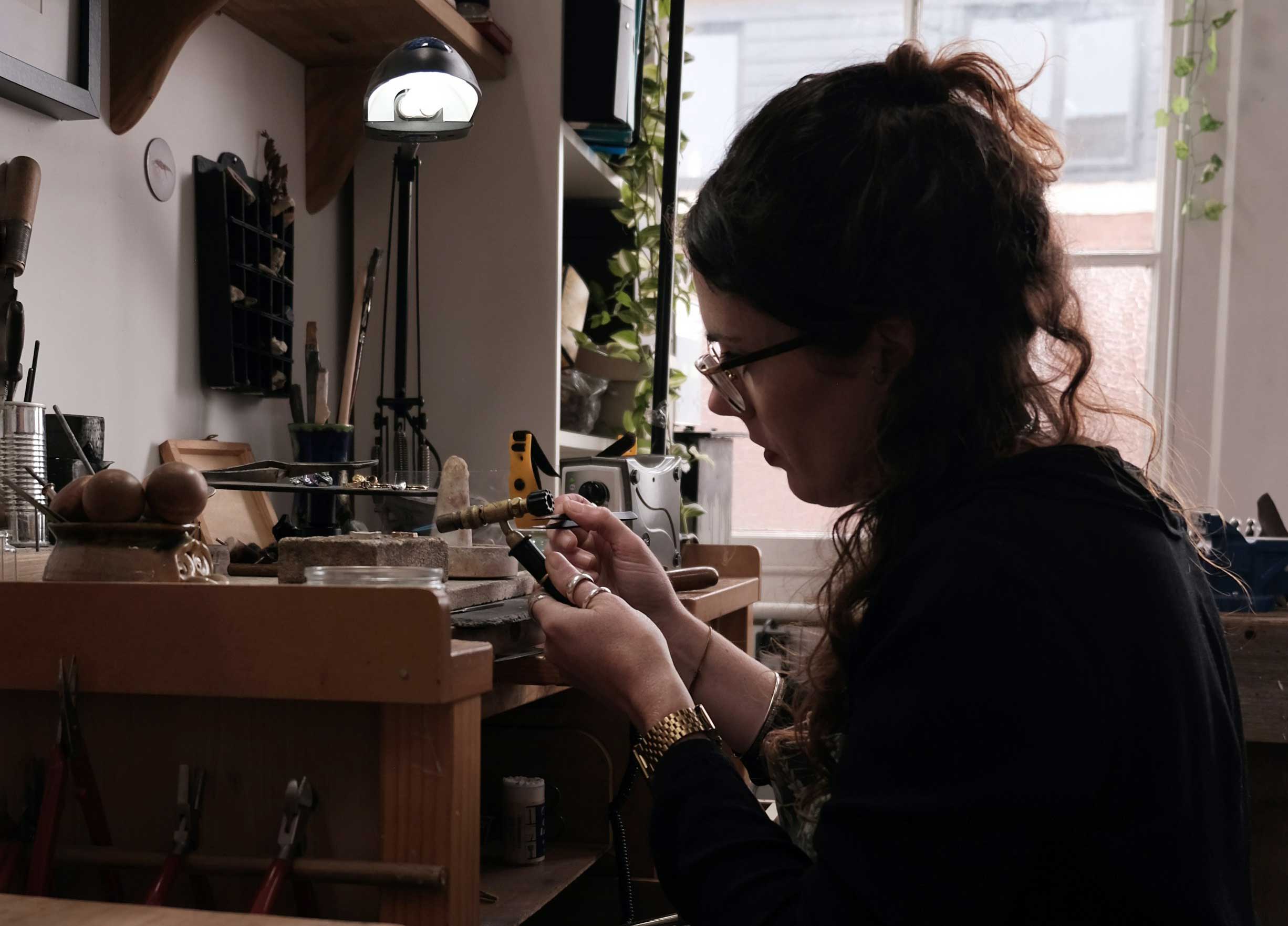 Eily O'Connell in her Bristol studio.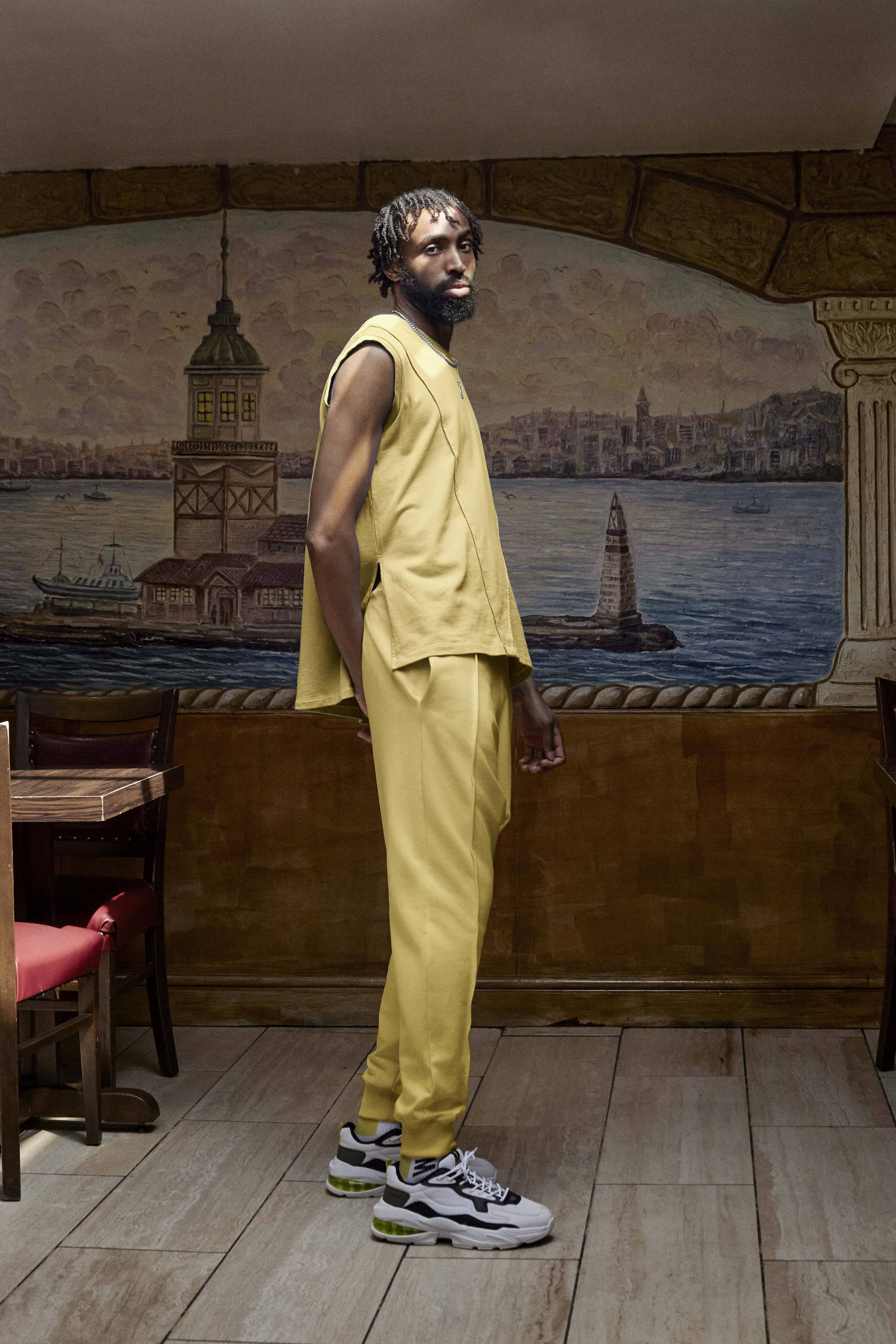 Harem London SS21 Lookbook, shot in Dalston, London.
Dalston, London, UK
What makes your local community special?
We make clothes for the citizens of the world. Our local community consists of people from diverse cultures and it's super fun to learn something new everyday. It's very inspiring.
If we visit, where should we go?
Our studio is based in Dalston and if it's your first time in East London, you should definitely come and visit. It's a very diverse neighbourhood with Turkish, African and Asian small shops, food market and restaurants. In Ridley Road Market you can find small independent farmers and shops. Cafe Route, next to Dalston Junction overground station is a lovely cafe that has Turkish food with a modern twist.

East London, UK

What makes your local community special?
We are super lucky that our local community offers a mixture of cultures, creating a diverse and inspiring environment from the food markets, record stores to the everyday people.
If we visit, where should we go?
The first place to visit would be our Victorian house and home studio in East London which we are currently renovating as sustainably as possible with restored wooden floors, open fireplaces and reclaimed furniture. Everyone is welcome to stop by!
Another great place to visit is the Columbia Road flower market in Hackney. The perfect place to support independent traders on a Sunday by grabbing a coffee, browsing beautiful flowers and eating some delicious vegan food.
A favourite underground club to get lost in the middle of the city is Orange Yard in Soho. The perfect place to let your hair down and support talented local DJs, and on some really special occasions you can catch some of the industries biggest names. It's a like a sauna when you're in there, but once you're in you won't want to leave.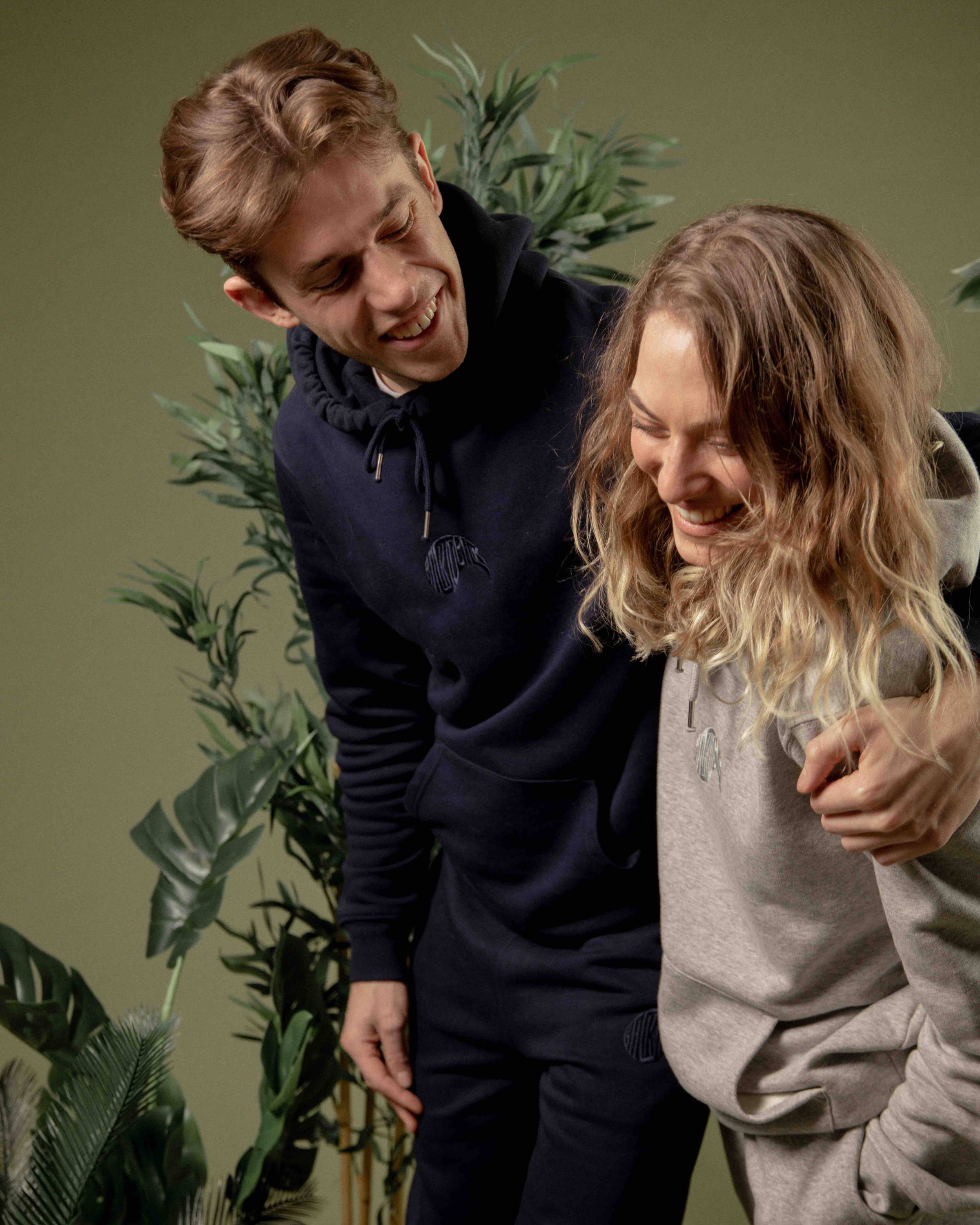 BACKTOBACK co-founders, Brad & Athena.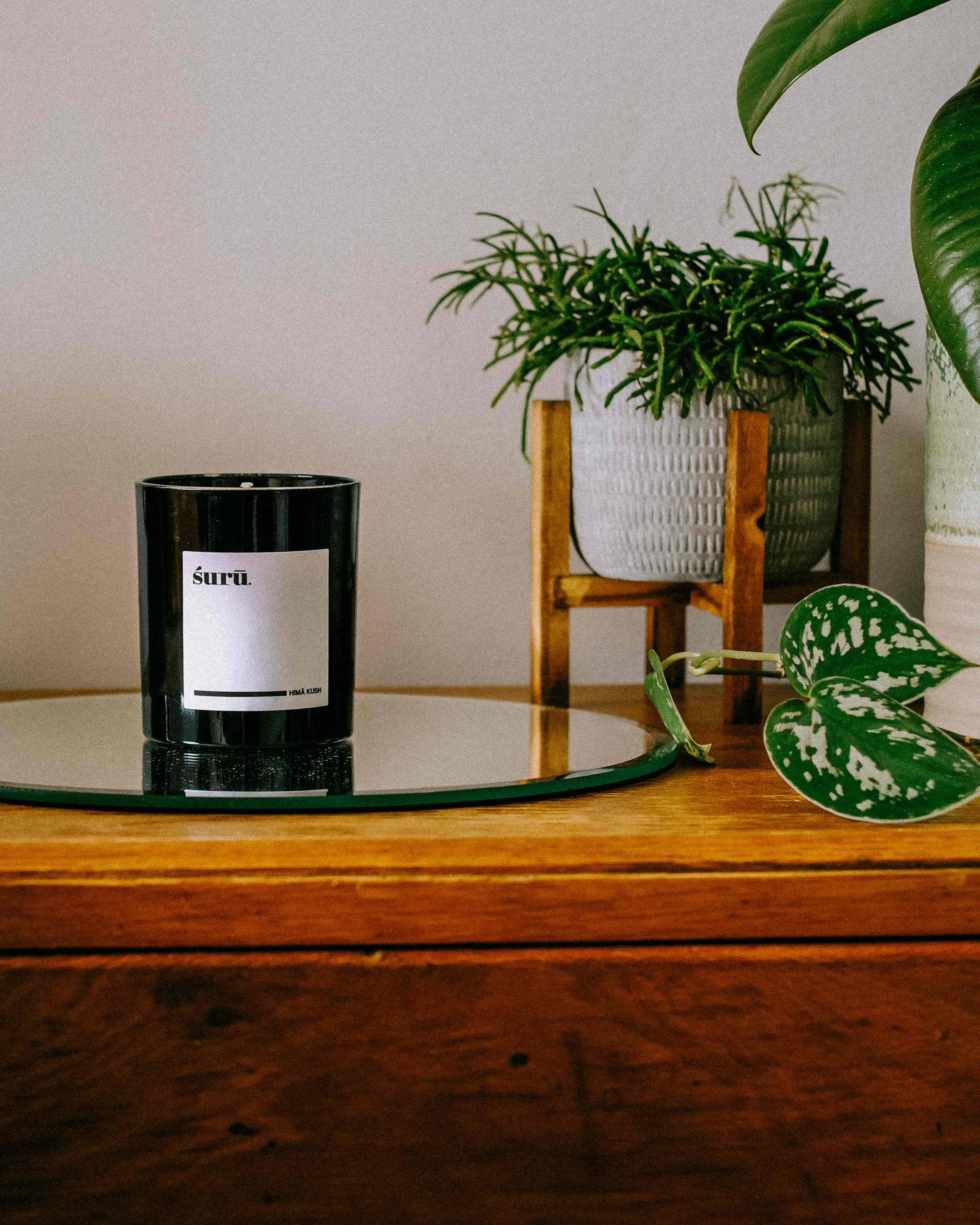 British / South-Asian lifestyle brand, Śurū.
Walthamstow, London, UK
What makes your local community special?
East London is the most diverse, open-minded and creative part of London, with a deep rooted culture of togetherness, hard-work, and warm embracing of everybody!
If we visit, where should we go?
Visit Walthamstow, close to where we grew up – filled with amazing eateries, close-knit, diverse communities and newly developed areas filled with artisan coffee roasteries, vegan brunches, and amazing community events. There is a real sense of culture within the area, and residents old, and new, make this a refreshing place to visit. If you happen to visit, definitely go to "TODAY BREAD", a small organic sourdough bakery, deli and café in the heart of the area, championing sustainability.
East London, UK.

What makes your local community special?
The eclectic mix of people and spaces

If we visit, where should we go?
Three places you have to go in my neighbourhood:
Bricklayers Arms

Broadway Market

Morito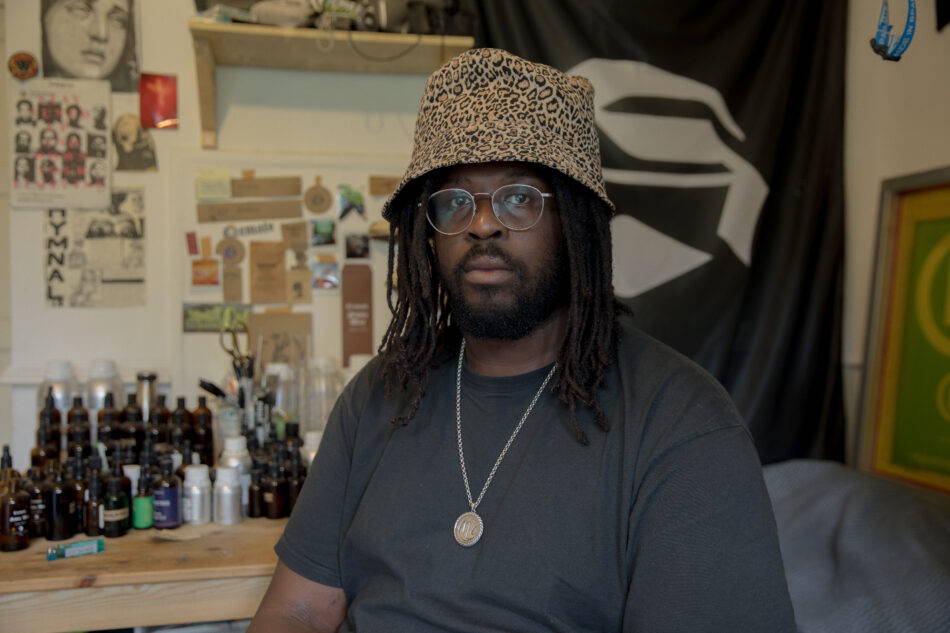 Cremate founder Junior Adesanya photographed by Anselm Ebulue
Discover even more UK based brands in the PARO community - we've got 12 at the last count :) So if you're living in the UK and looking to shop closer to home, you can filter the store by region to find only UK brands. Visit the menswear or womenswear section, and choose UK in the regional filter to see all the products from UK menswear and womenswear brands.
To find out more about all of our brands and the hidden gems they recommend checking out in their local communities, read our Community Guides to the Europe and 'The World'.
If you enjoyed reading this blog post, you'd probably like our newsletter too - every week or two we share store updates, good design news, and occasional offers for insiders only ;) Sign up below.