10 Sustainable Jackets for Spring
The seasonal shift has started but that's leaving us no less concerned with our outerwear. European temperatures take a while to heat up, making a jacket a staple piece well into the Summer, but it's time to put the black puffa jacket away and chose in a lighter jacket for the more mellow months. If you're looking for a more sustainable jacket for Spring (and why wouldn't you!?) check our shopping advice and the styles we'll be wearing, below .
WHAT TO LOOK FOR IN A MORE SUSTAINABLE SPRING JACKET?
Made to last

- We don't believe in defining what goes in 'capsule wardrobes' so whether you want a classic style or a colourful, stand out jacket, go for good quality so it will keep you cosy well in to your older years.

Ethically made

- above all else a fashion brand must be socially sustainable; so check the supply chain information to ensure you are purchasing an ethically made jacket - do some digging for concrete details of working conditions and certifications.

Cruelty-free

- the warmest winter coats often contain down linings. It's important that these are cruelty free so check for certifications like PETA approved or Responsible Down Standard (RDS), choose secondhand or vegan alternatives.

Better materials

- waterproof materials are often synthetic and chemically coated to be water repellent, to be honest it's very difficult to find completely non-synthetic/toxic alternatives, but look for eco-friendly and recycled and up-cycled materials and certifications like Bluesign.

Multifunction or layering potential

- might not seem as important as the last few points but I've found this is the one thing my most worn jackets have in common; if I can layer under, or over, I'll wear them for months of the year.
10 SUSTAINABLE AND ETHICALLY MADE COATS FOR SPRING WITH PARO APPROVAL
With these things to look out for in mind, and - true to the PARO ethos - an uncompromising eye for design, we've compiled a list of our top ethical and sustainable jackets for spring - from raincoats to trench coats - that you can find on PARO STORE and beyond.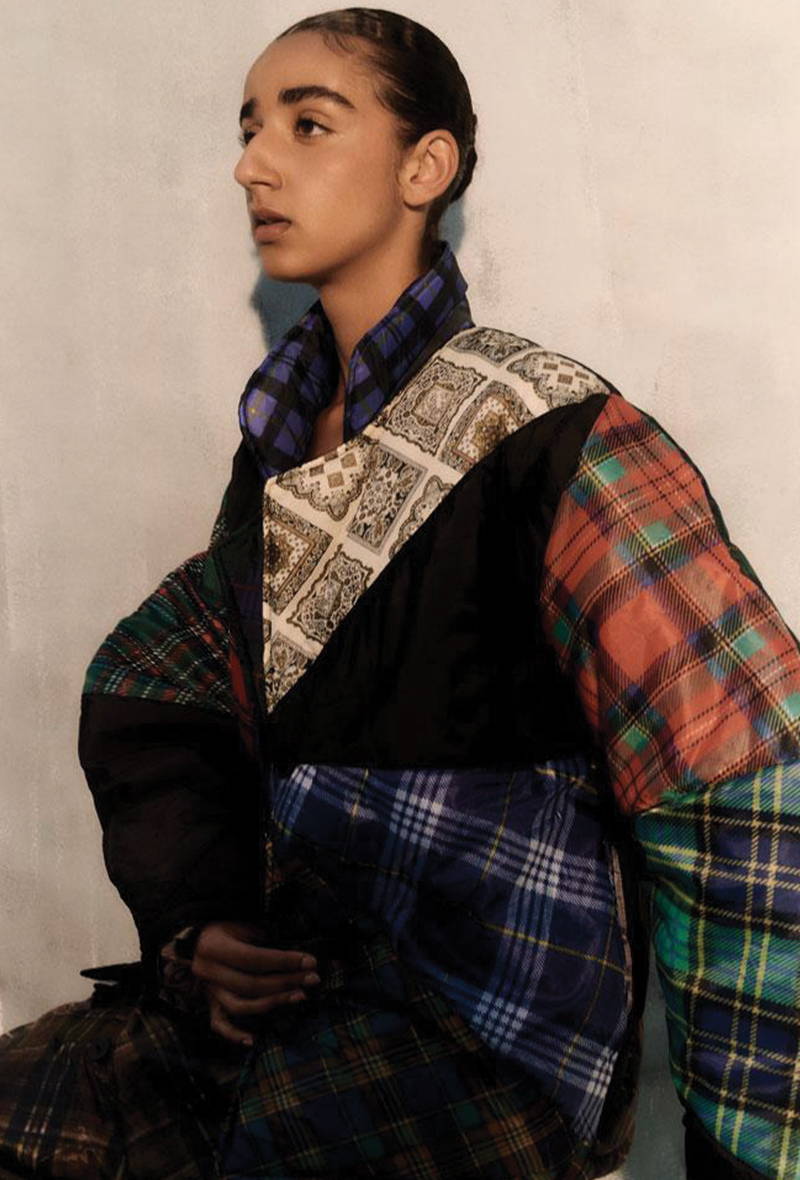 Berlin based HALO LABELS see texture as the essence of the material, that stimulates our eyes and touch, and connects sense with memory and sentiment. The Umbrella jacket comes with plenty of sentiment; made from umbrellas sourced from her fathers old factory. A lined and padded bomber jacket with round flared sleeves and an oversized look (layering potential!). Thanks to the jackets origins it's also waterproof, which if you live somewhere as rainy as the Netherlands, means guaranteed potential to wear through the rainy days too.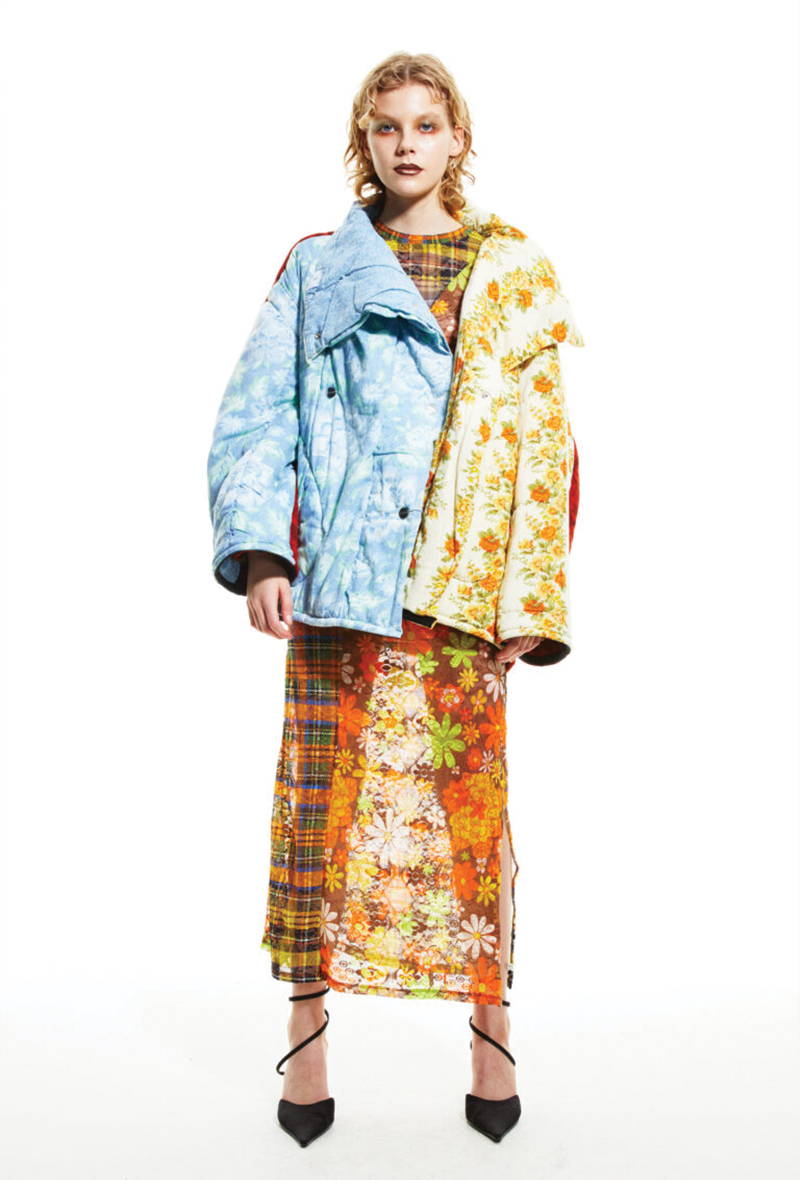 RAVE REVIEW MAGGIE JACKET
Rave Review identifies various innovative ways of transforming home textiles into desirable garments. All remake fashion is sourced and produced in Europe. Maggie is an up-cycled unlined jacket made from vintage duvets, is double breasted with welt pockets and silver snap buttoning and perfect for the sunny but cold days of early spring.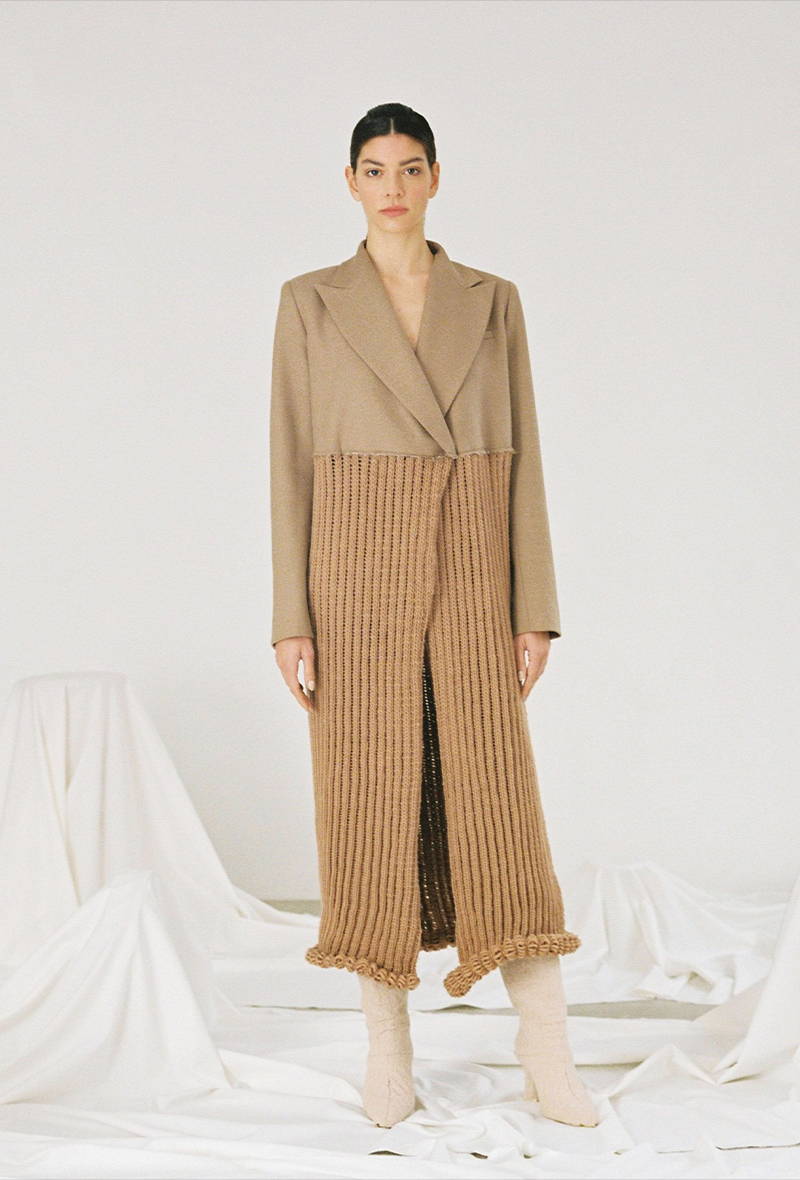 Sonia Carrasco is a Spanish ready-to-wear womenswear brand, mixing sophistication with the avant-garde, in a contemporary style. The Wool Tubular Brown Blazer is a full length jacket handmade in Spain - a Transhumance wool knit, combined with recycled polyester blazer. We love the mix of tailoring with a soft knitwear sillouette, that makes this a piece you can easily dress up or down, and even wear inside.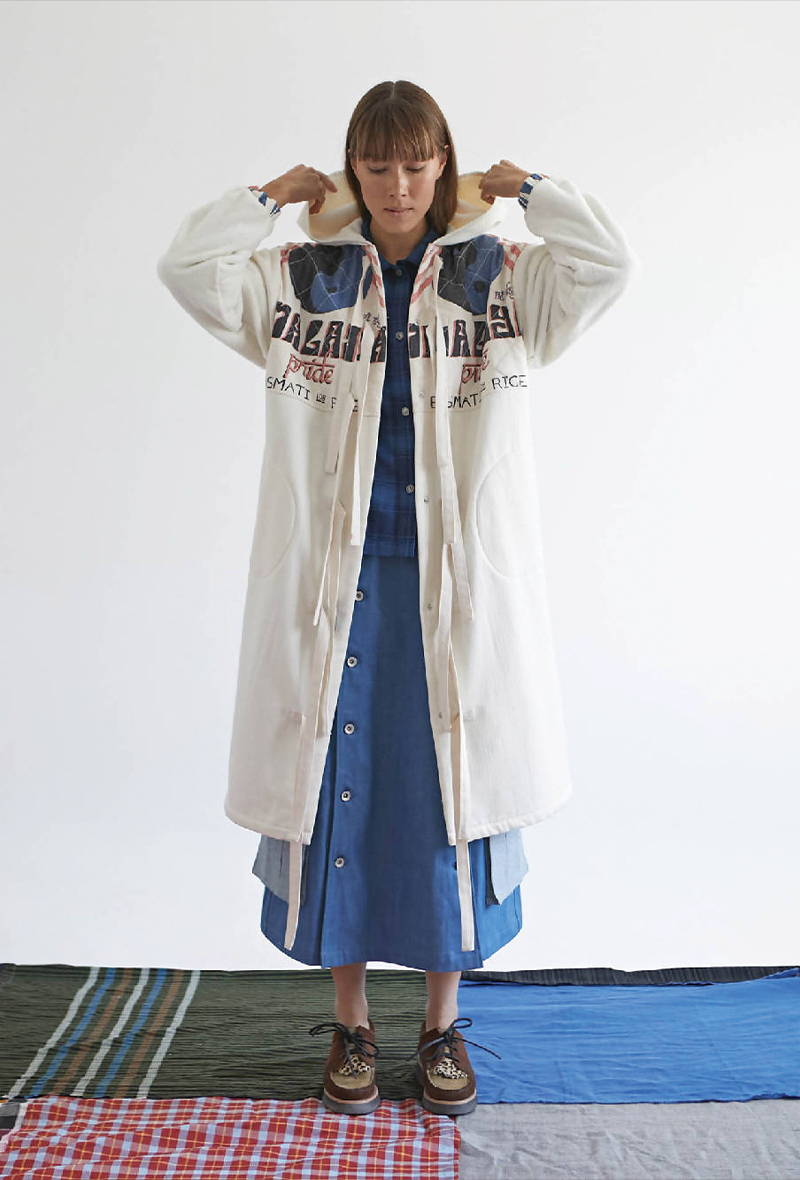 The W'menswear Dust Coat is cotton pile lined with a quilted herringbone outer, made in South East Asia, local to their base in Thailand, they work with small factories and Artisan communities. W'menswear make hard hitting garments for hard hitting women, every collection is based on inspirational women in history, this seasons inspiration is the Joshi Tohan Club, a team of pioneering women who conquered Mt Everest in 1975.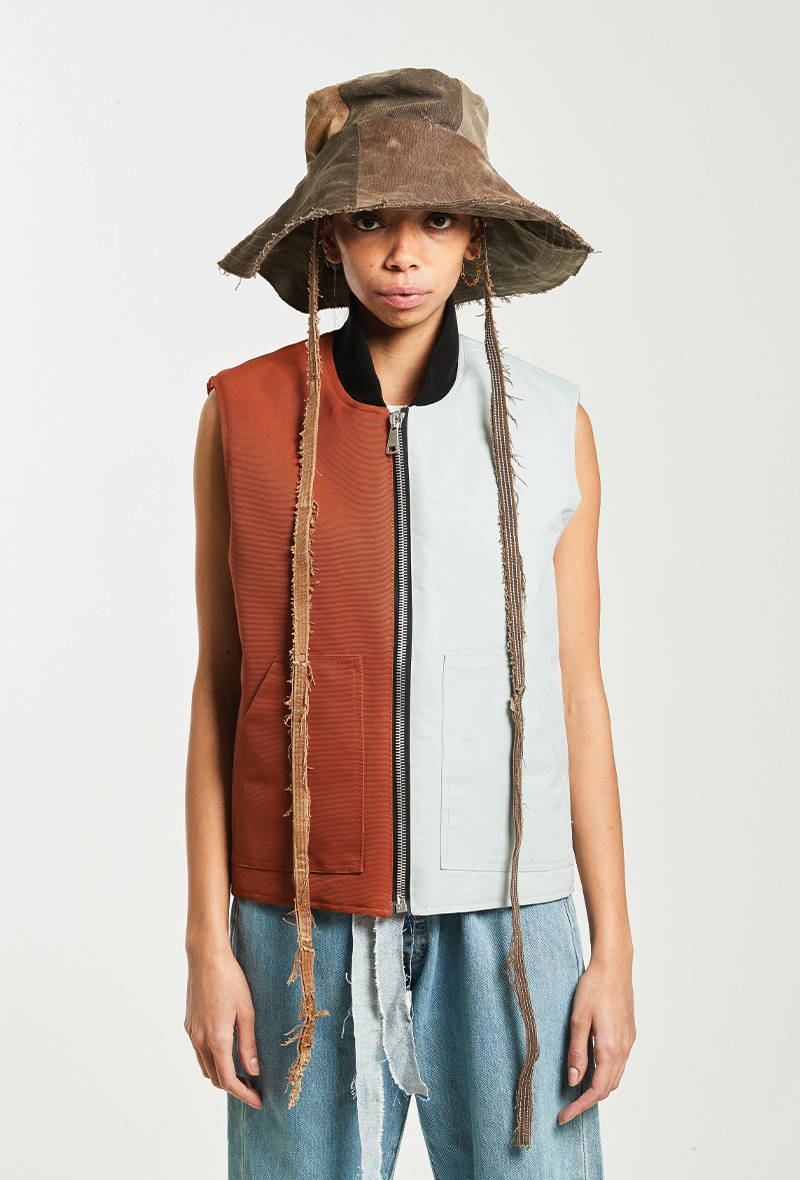 (DI)VISION WORKWEAR VEST SILVER/ORANGE
(Di)vision work almost exclusively with deadstock or up-cycled fabrics. The workwear vest is manufactured using dead stock materials in the signature split style featuring two front pockets and (Di)vision zipper. Composed of nylon and cotton in an orange / silver & washed denim colour way. A good piece for layering under jackets for now, and eventually wearing with a tee as the temperature picks up.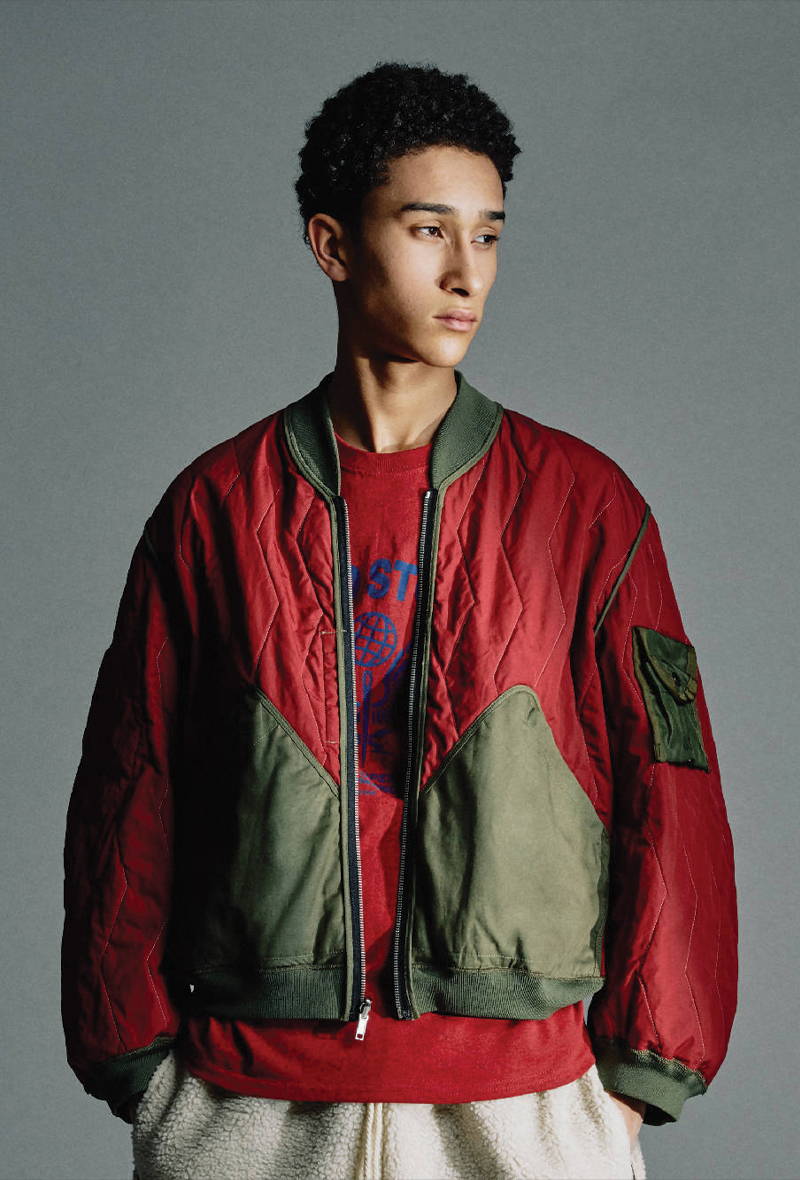 MYAR MYJC12 REVERSIBLE GREEN FLYING JACKET
This reversible bomber in two-tone quilted fabric is made in Italy with deadstock fabrics (Re Live Text certified) which are presented in green on the outside and red on the inside. The style is inspired by the historic American aviation jacket model L-2A from 1951.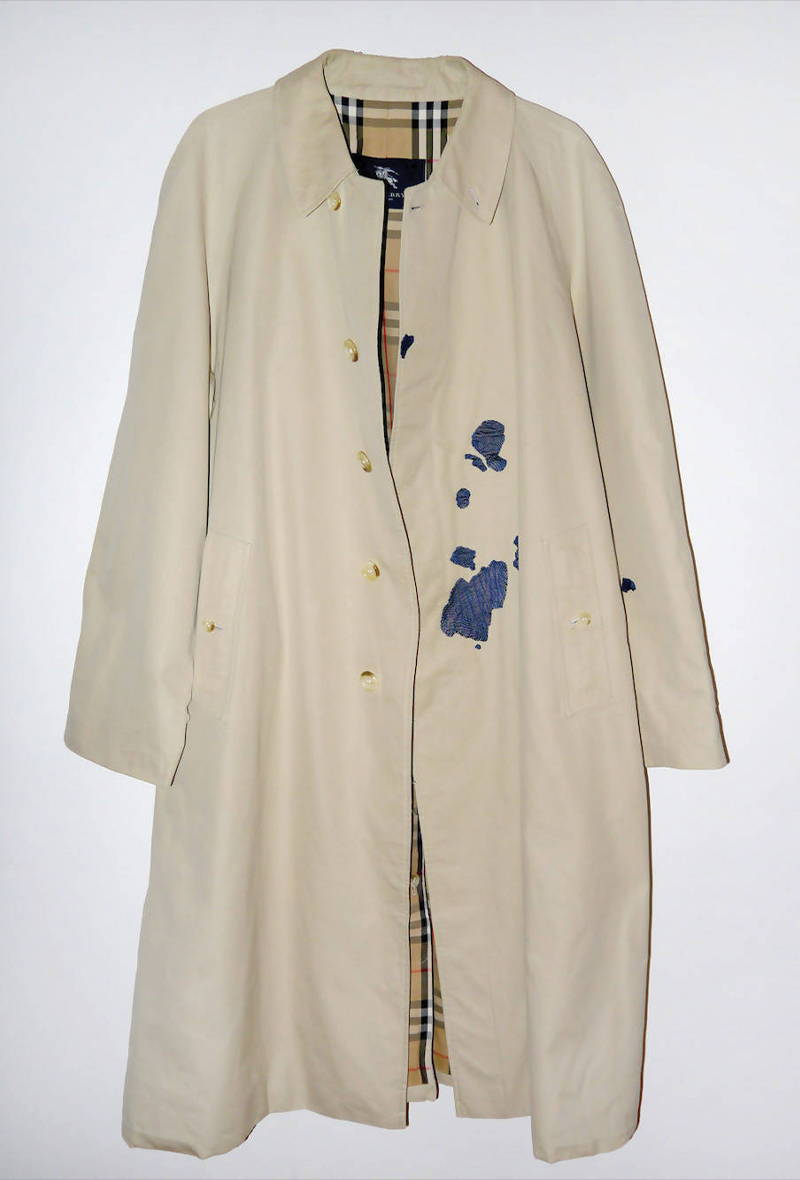 STUDIO MEND MENDED BURBERRY TRENCH
Founded by Norwegian/German designer Sunniva Rademacher Flesland, Studio Mend uses visible mending as a way of giving broken high quality garments a new life. By re-thinking the value and aesthetics of repair, old mending techniques such as darning and embroidery gets a new feeling of luxury. This is a one of a kind Classic vintage Burberry coat sourced secondhand in the Netherlands. Stains in the front and on the back of the arm repaired over 11 hours using the Island Weave mending technique.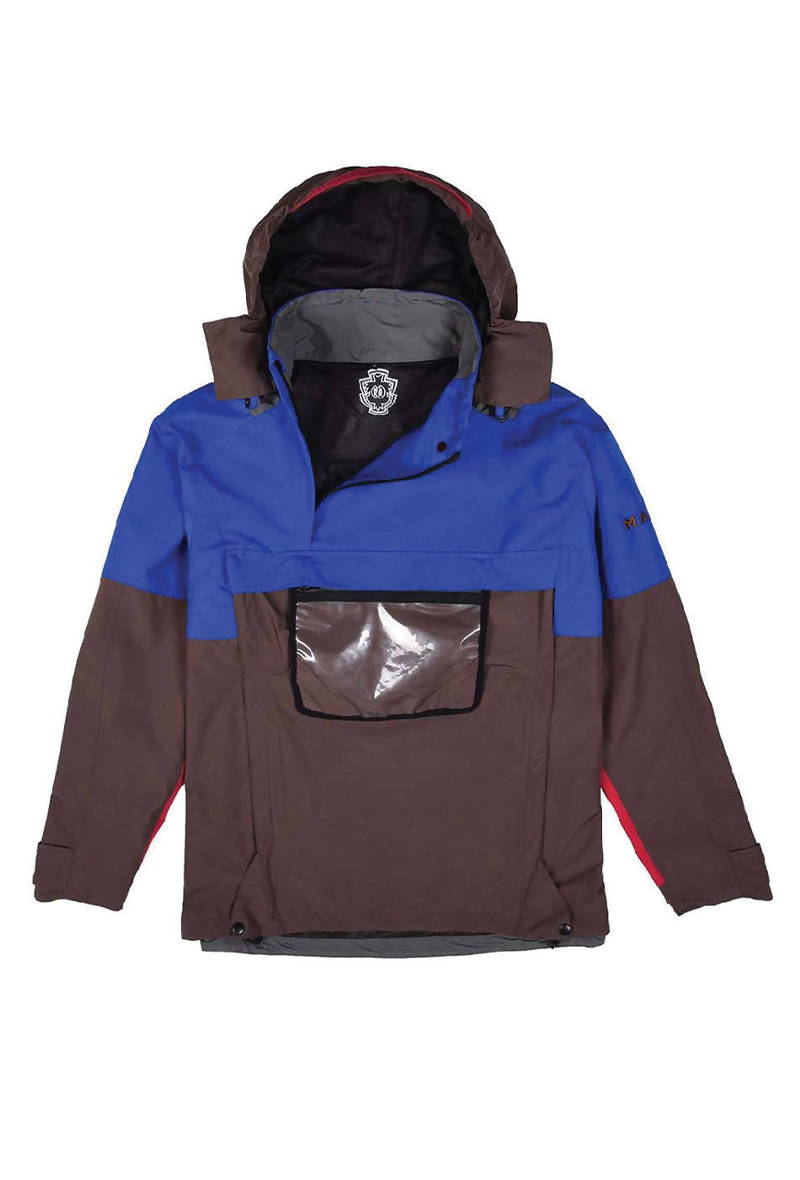 MAKE SHIDDAY WATERPROOF JACKET
MAKE tackles the overproduction issue of today's fashion industry with a 0% waste solution, all pieces are made from the residual fabrics factories no longer need. The Shidday jacket, and all other MAKE pieces, are technically constructed and modular; fully taped, water repellent YKK zippers, popper and concealed drawn chords at the waist, velcro tab cuff, back yoke vent with mesh lining, and removable hood and front pocket. Made for exploring.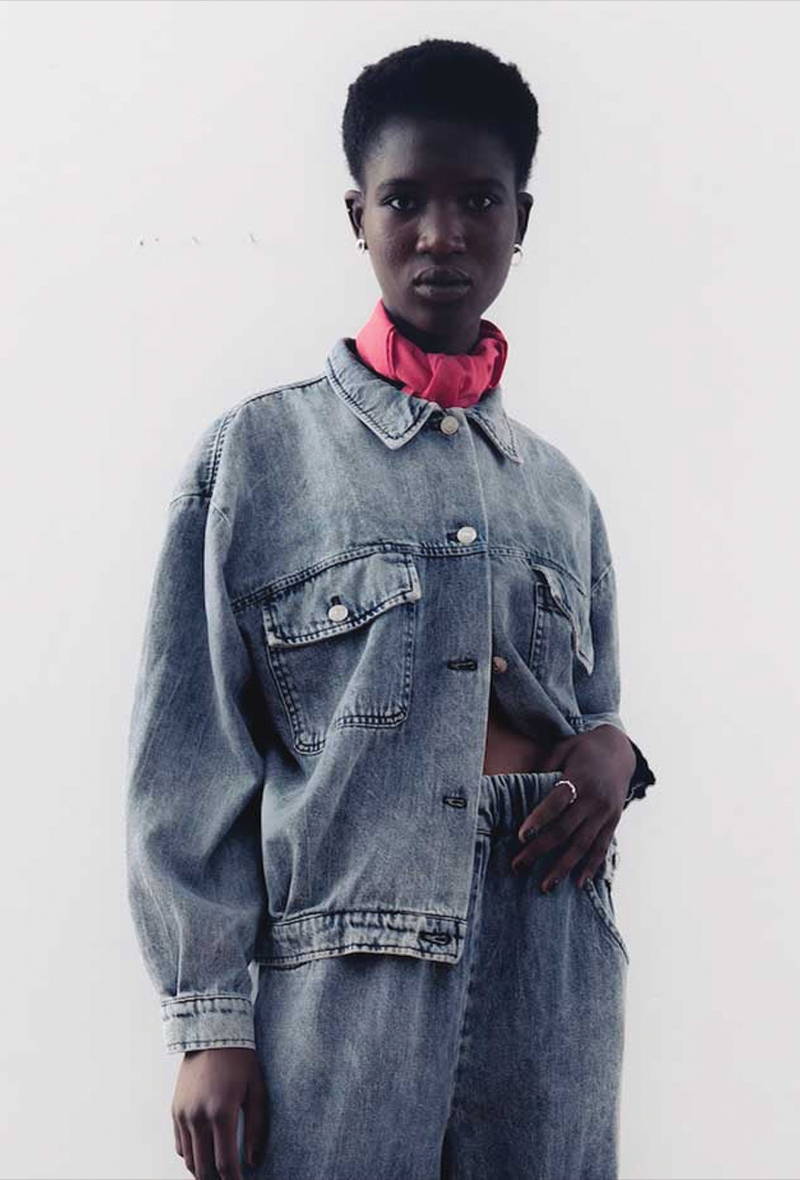 FAÇON JACMIN VITO LIGHT WASH
FAÇON JACMIN is a Belgian brand aiming to break the restraint of fashion, by diversifying and sophisticating denim, with three types of collections; timeless pieces, seasonal collections and capsule collections of up-cycled artisanal designs. The 90s influenced Vito jacket comes in an oversized fit that is adjusted at the waist. It's made in Romania, from 100% Italian organic denim providing durability and comfort and comes in light and dark wash.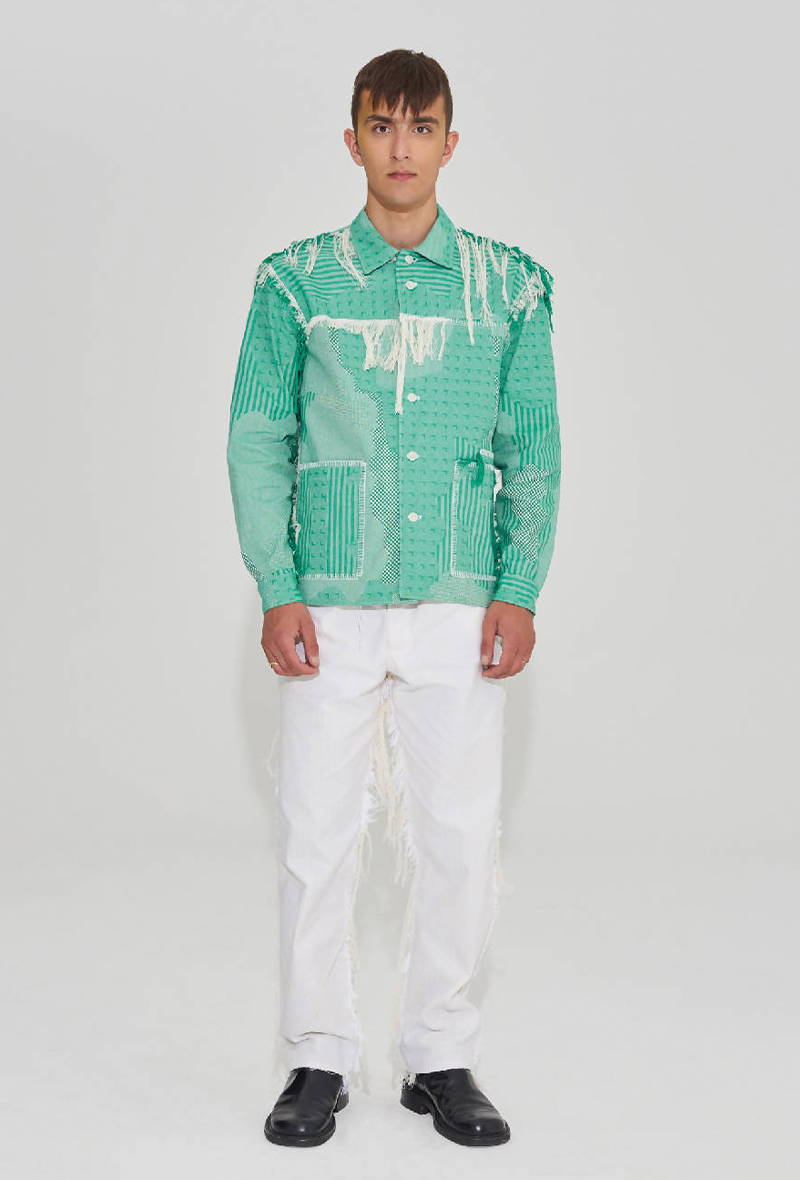 The Green Fringe Jacket is made using Stem's unique zero-waste textile system. By connecting pattern pieces on the loom with loosely woven areas which are cut to completely eliminate waste, and sewn to reveal the loosely woven fringes as an aesthetic reminder and transparent view of the story of how the garment has been made. 100% Cotton fabric, with 50% recycled cotton, woven in Prato. This lightweight jacket can also be worn as a shirt making it a truly transseasonal piece.
SHOP SUSTAINABLE COATS & JACKETS AT PARO STORE