THE PERFECT SUSTAINABLE DRESS DOESN'T EXI....
With the changing of the seasons on the horizon, taking your time to decide on a sustainable dress will really pay off if you choose wisely and purchase a high-quality piece you'll wear for seasons to come.
What should you look for when buying a sustainable dress?
If you are new to sustainable fashion, it can be hard to know what to focus on when shopping - but no fear, if we had one tip for you, it would be to think about how you will dress across the seasons. The fashion industry pushes a new trend on us every few months and fast fashion creates an abundance of waste which is destroying the planet. We can reject this, by being clever when we shop and more careful about how we style items - choosing capsule* pieces which can be worn in different contexts or purchasing items which transcend seasons.
* Please don't think capsule = boring or basic, capsule looks different in every wardrobe, if you will keep wearing and restyling with the rest of your clothes, that's a capsule piece for you!
There is no such thing as a single-use dress. But how many of us have a dress tucked away at that back of our wardrobe that's only ever seen one wedding or birthday party!? If you are looking for a dress for a special event renting or swapping is often the best idea, or yes, even re-wearing! And if you do want to buy something new, choose a dress that would give you plenty of wear at other times. Having a dress to treasure, means you can dress it up or down and give it a longer life in your wardrobe.
When looking for a new sustainable dress to buy consider if the item is made from eco-friendly materials - choosing to buy a dress from organic natural fibres like linen or cotton, up-cycled or surplus materials, or environmentally friendly materials like tencel - is healthier for you and the planet.
It's also important that when you consider buying an eco-friendly dress that the product is also ethically made. You won't feel glamorous knowing your dress was made in a factory with poor working conditions, so don't forget to look into the supply chain and labour conditions before you buy.
THE [ALMOST PERFECT] sustainable dressES ON OUR WISH LISTS...
To help you choose, we have put together a list of ethical and environmentally friendly dresses - found on PARO and beyond - that have caught our eye. Whether you are looking for a classic wardrobe piece, a sustainable summer (to winter) dress or that special number for an event, we have made a list to help: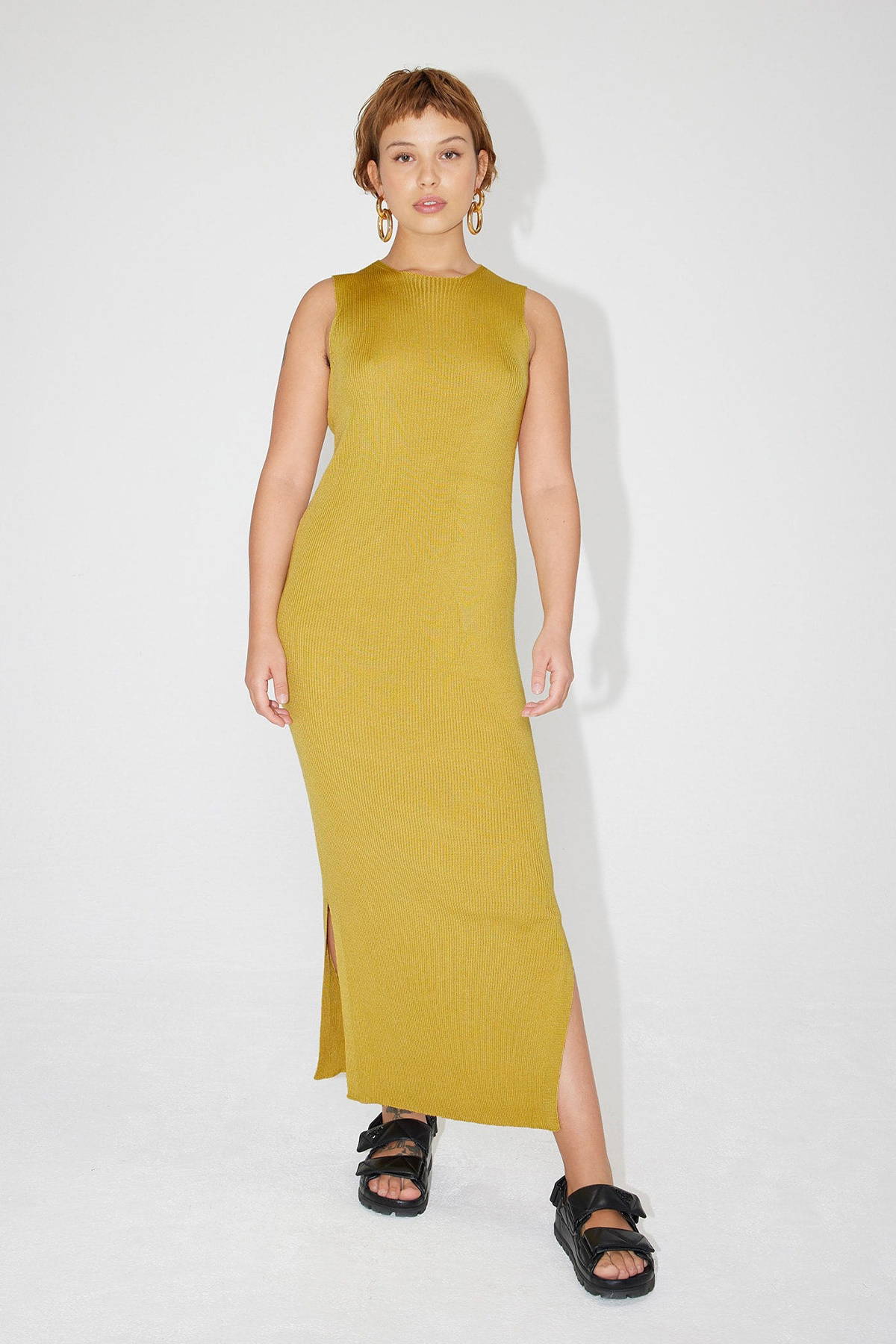 With a silky sheen, this tencel & merino number in a classic mustard suits all shapes and different occasions. Rhea is a brand committed to animal welfare and a fully transparent supply chain. The labels have a QR code so you can view how the items are made cruelty-free.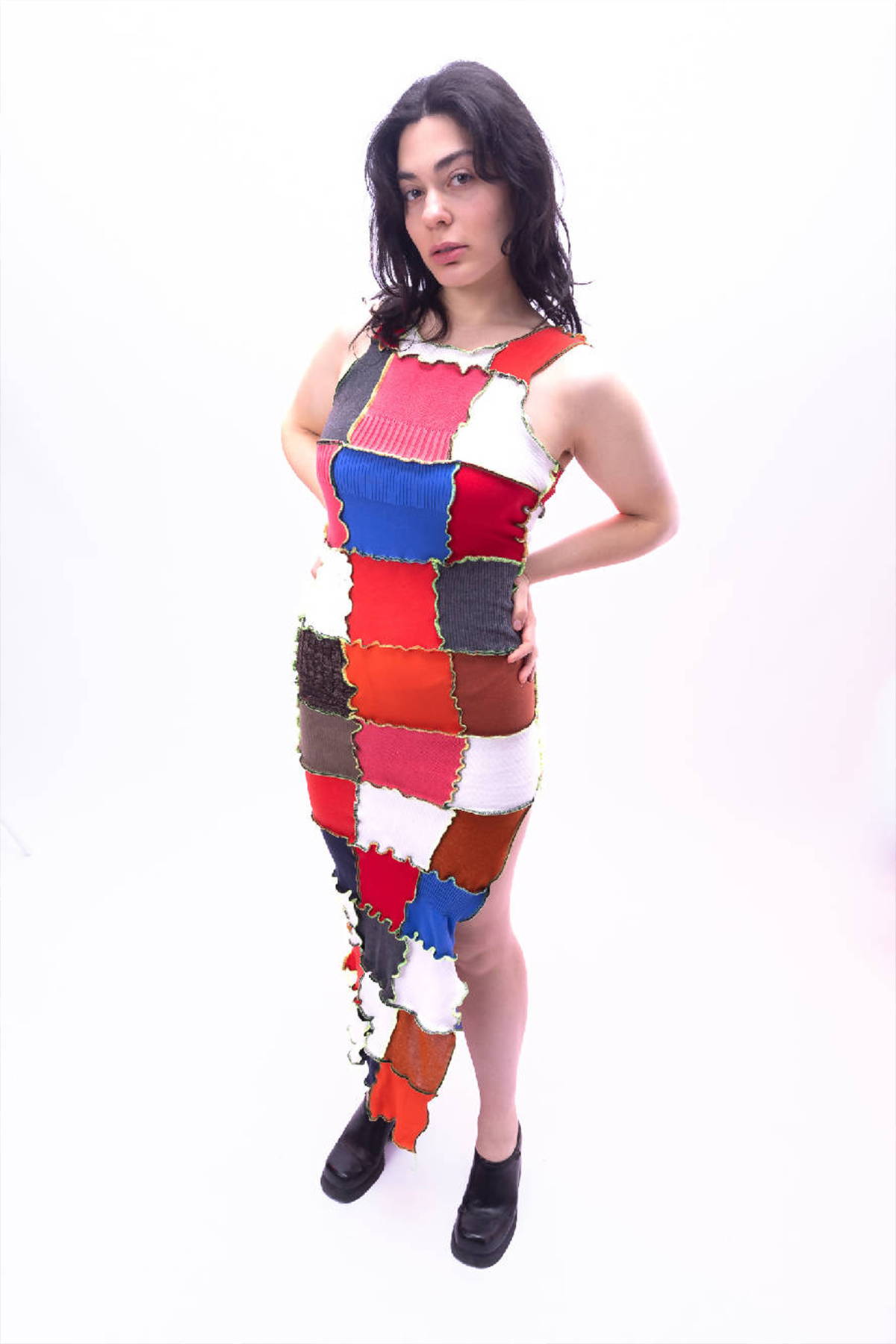 This colourful patchwork dress is made from up-cycled knitwear and is cosy, fun and practical. The Borbala brand based in Hungary only makes pieces made to order, and by using post consumer waste the brand significantly limits their environmental impact.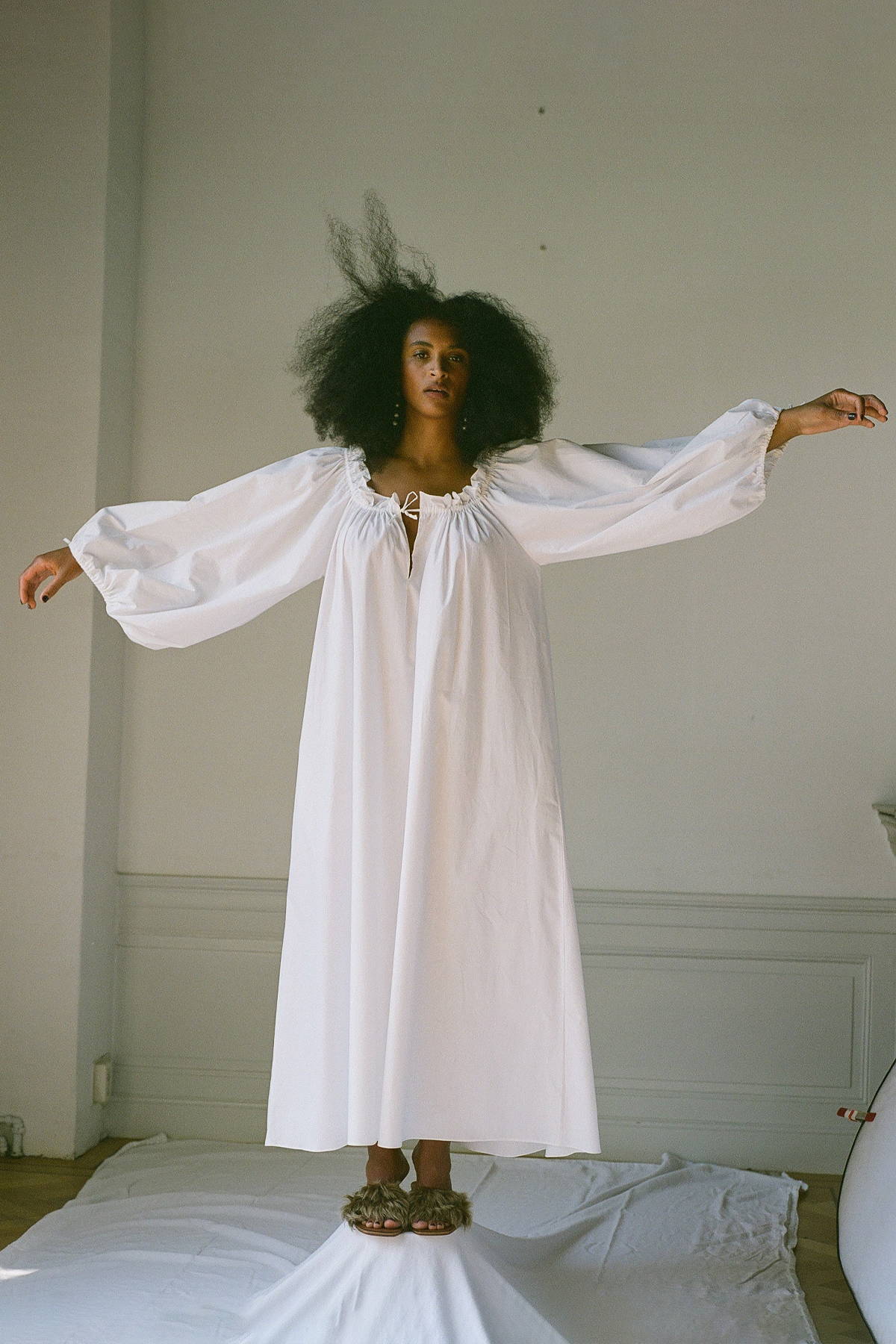 The Cloud Dress is a dream to wear. Inspired by antique French and English nightgowns, designed to be worn on days when the weather is gentle, at home and on holidays. Made from organic cotton with wide bell sleeves and an elegant neckline both with adjustable drawstrings.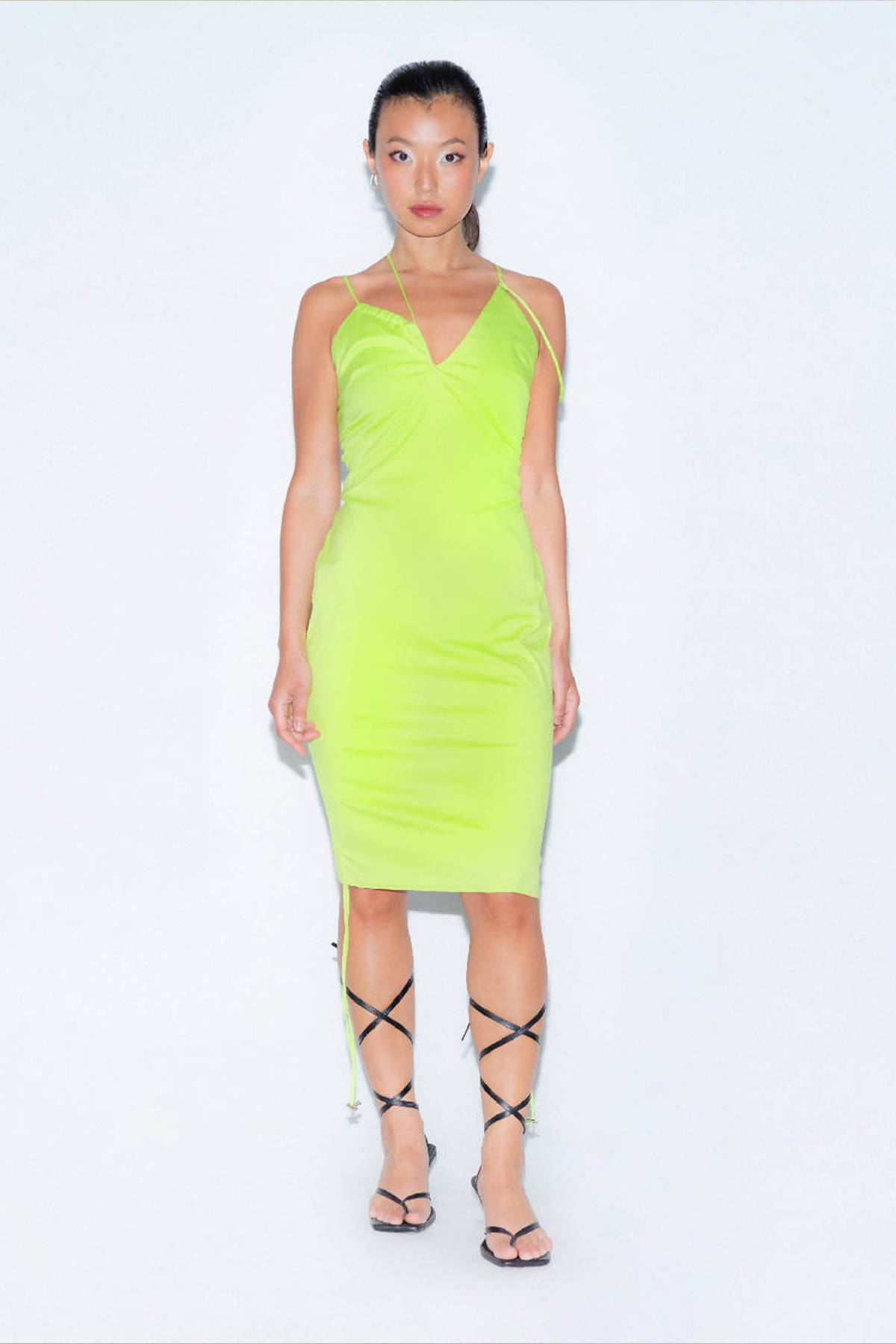 An eye-catching dress in an oh-so-perfect shade of lime green. The dress is made from deadstock materials in Poland and is multifunctional - you can adjust the straps and even the length. The brand also donates profits to charities that support women, and works on social causes between collections.
A handmade wrap-around dress made in Italy, from up-cycled cotton. The dress will easily carry you through from summer to winter, and brings a fun twist on the classic pin stripe shirt to both work and play.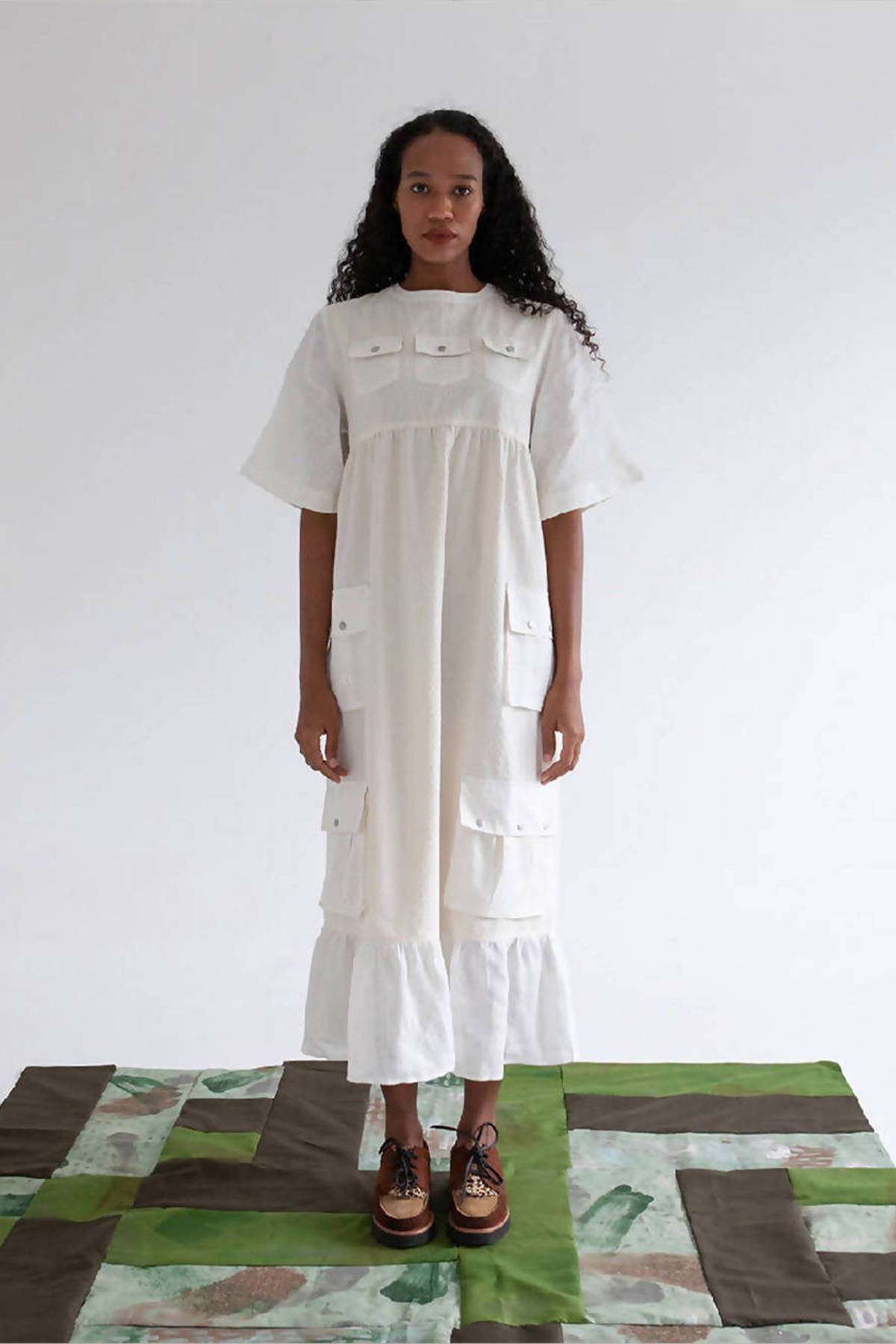 W'MENSWEAR SUMMER FORTUNE DRESS
Made with cotton, wool and linen, this dress has enough pockets to store all of your valuables, and can be easily dressed up or down. With a summery look, the dress can also be layered for winter - this fabric will keep you nice and cosy on chillier days.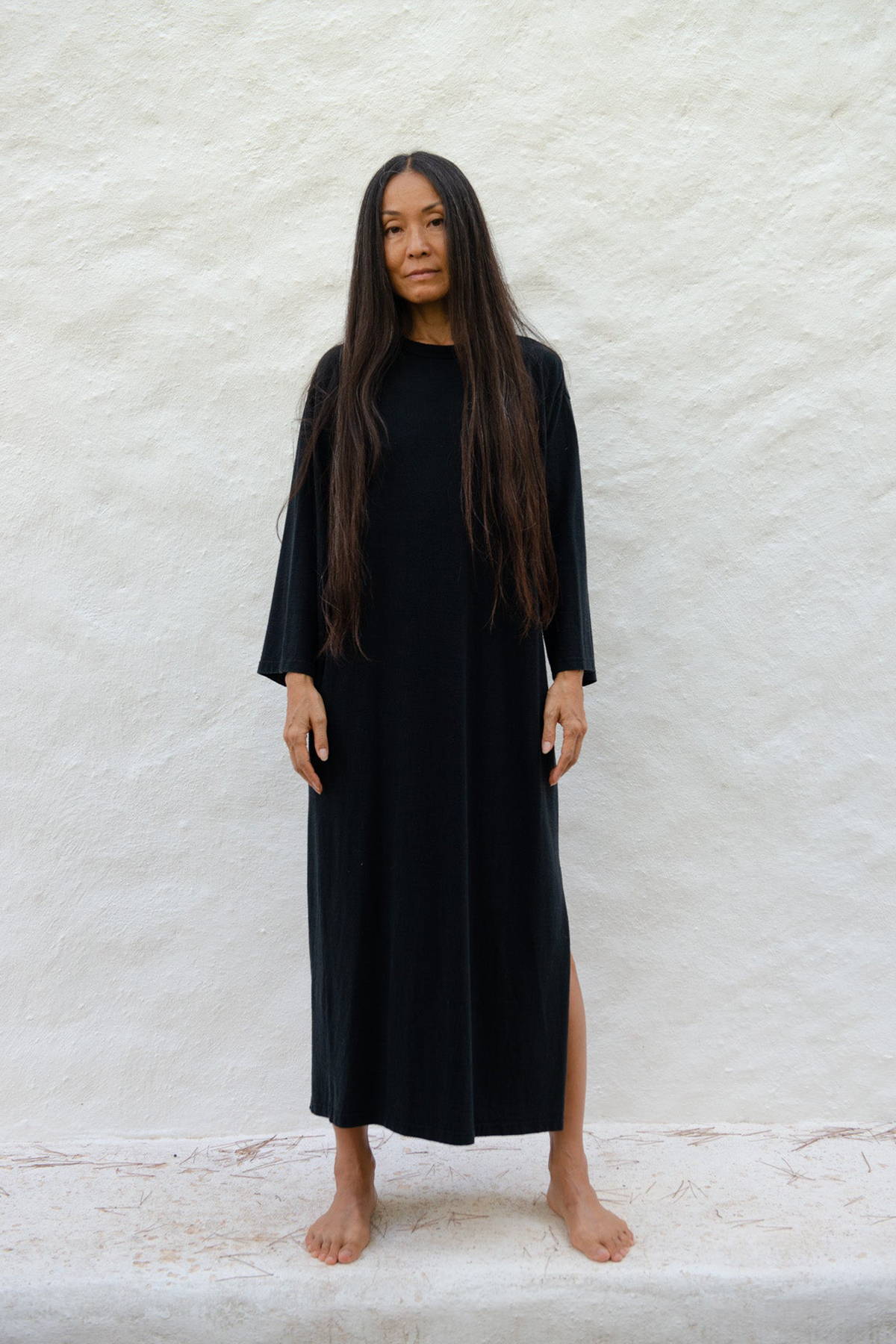 An easy-wearing staple piece made from an exquisite silk blend to fall elegantly on the body. It can be worn loose or belted to change the look. The designer has organic certification for the materials they use - the natural fibres are good for your body and the planet.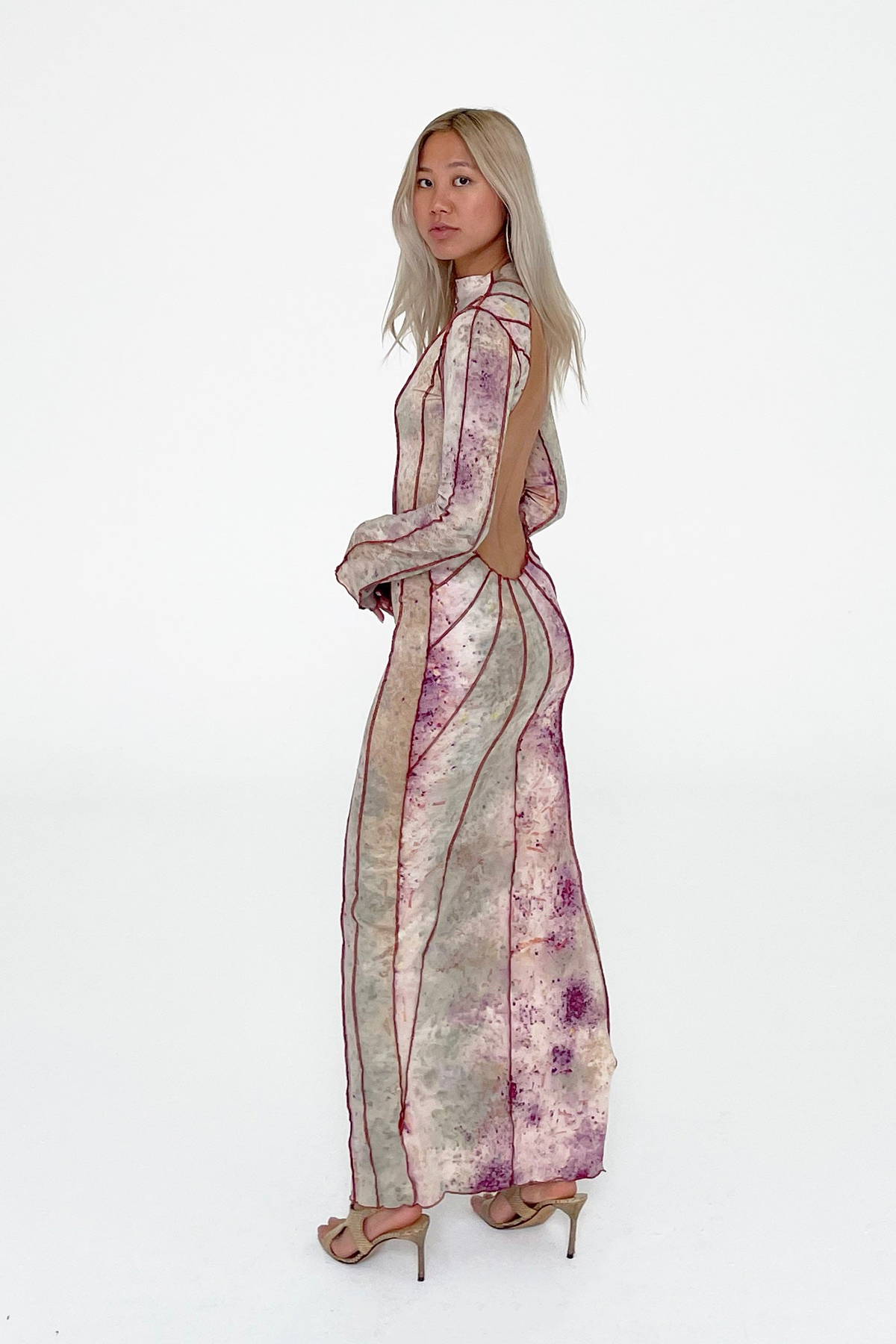 STUDIO NANI AMON DRESS
A dreamy ankle-length dress with visible stitches with a high slit, long straight sleeves and an open back. Natural dyed by hand in pink/ brown/ yellow/ green hues, using natural compost derived from local producers such as restaurants and florists. Perfect for special events, the stretch cotton fabric also makes it easy to dress down for everyday wear.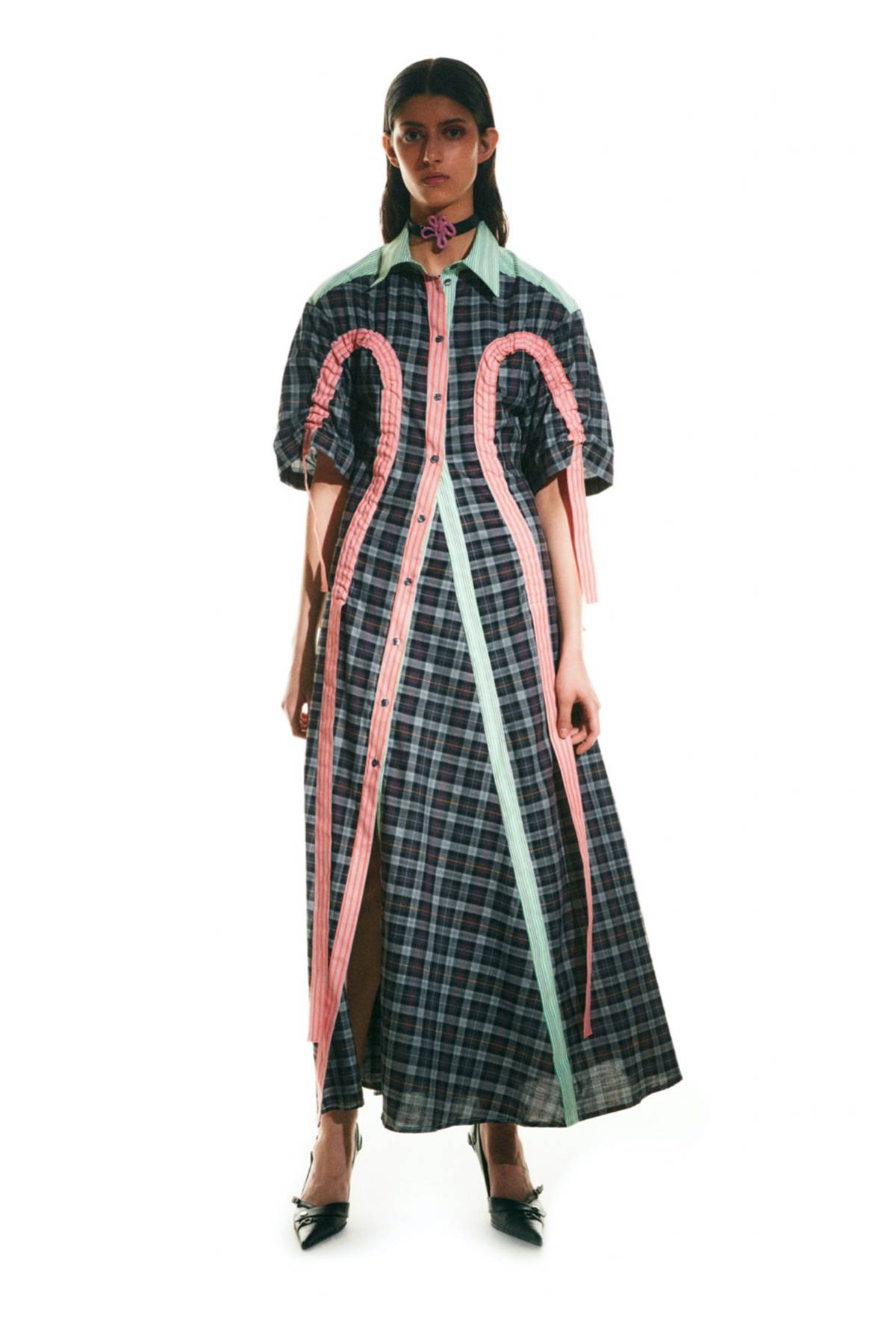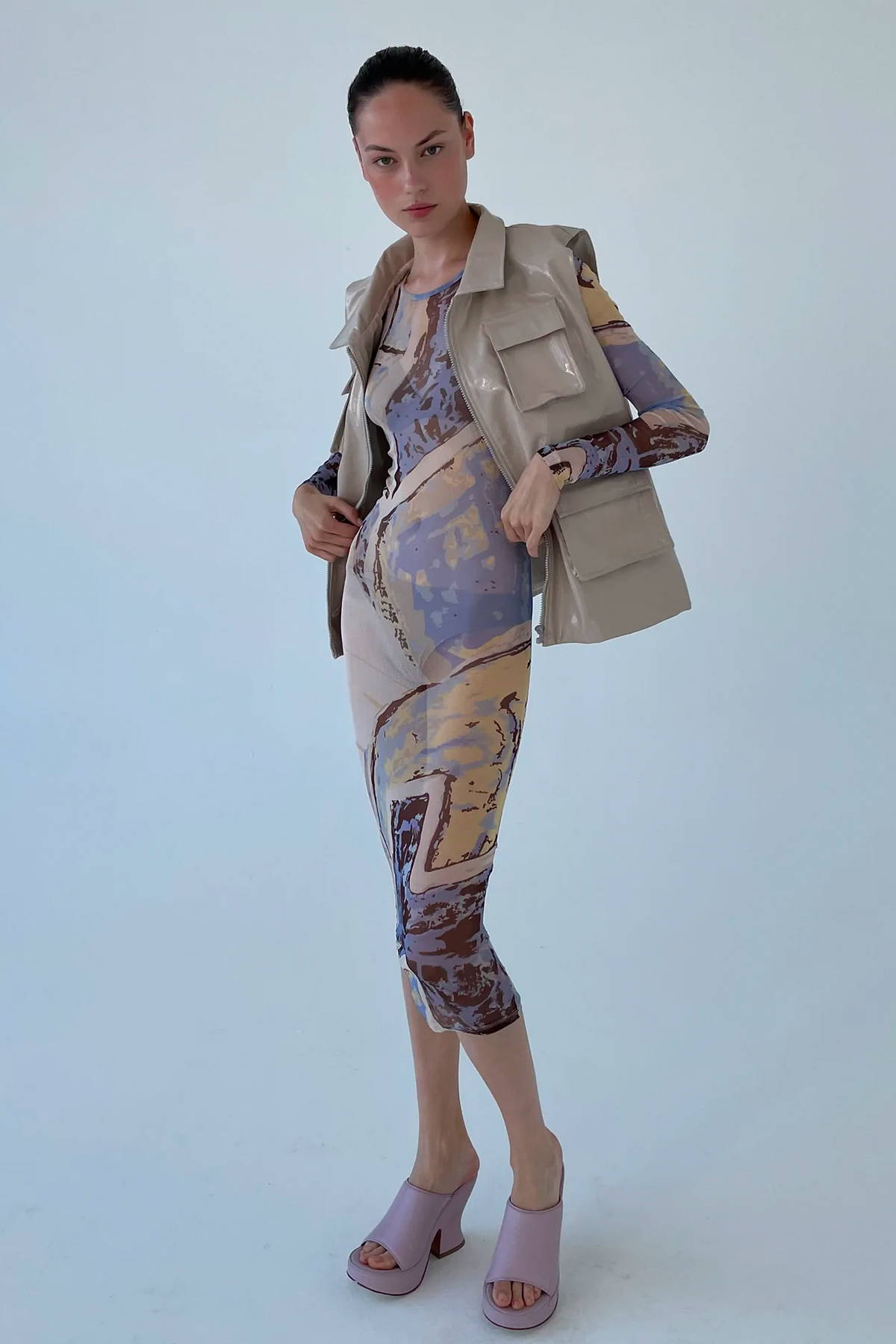 OPERA SPORT MONIQUE MESH DRESS
Make a statement with this dress made from 100% recycled silk. The mesh fabric is nice and soft while the mid length can be worn easily with heels or flats to suit.


Shop Sustainable Dresses at PARO Store
At PARO we take sustainability seriously. We bring together a highly curated selection of designs from emerging designers, who produce in a way that's better for people and the planet; assessed against our nine design codes. Through our store, you can buy sustainable dresses and other ethical clothes. We have a wide selection of eco-friendly dresses and there is something to suit everybody and occasion.